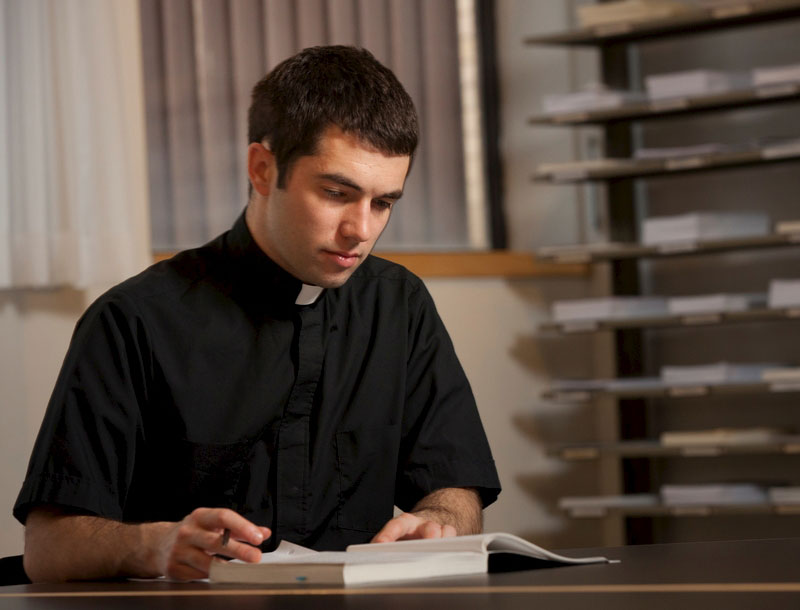 Partners in Faith allows Seminary Tea Committee members to support individual seminarians in the Archdiocesan of Portland with prayer and correspondence. There are currently 27 seminarians, and all need our prayers as they continue their formation toward the priesthood. 
These 27 seminarians from our Archdiocese are spread out at 4 unique and different locations: Mount Angel Benedictine Abbey & Seminary, Bishop White Seminary in Spokane, WA, St. Patrick Seminary in Menlo Park, CA, and Pontifical North American College, in Rome. As each seminarian is unique in his talents and educational background, he is also unique in his needs for formation to the priesthood and is assigned to his seminary with characteristics that best suit those needs. Fr. Peter Julia's role as the Vocation Director of the Archdiocese of Portland is to get to know each of these men and decide where they will study and their summer placements, where they gain pastoral skills by being assigned to one of our local parishes.  All Seminary Tea Members pray for the individual seminarian and all the seminarians.
Please go to the Archdiocese Diocese of Portland website to learn more about each seminarian and also the changes coming to the education of these men, including the newly instituted by the Vatican.